RAA celebrates members and continues push for regional road safety
In 1961 Ian Trengove got his driver's licence and joined the RAA, and this week he celebrated his 60th year with South Australia's largest member organisation.
The retiree was the longest running member among 100 other guests at a special Gold 50 event held at the Clare Town Hall, held to celebrate those members from the region who had been with RAA for five or more decades.
Mr Trengove said he "absolutely enjoyed himself'' at the "entertaining and informative'' event held on Tuesday.
"The event was a credit to RAA, I've enjoyed being a member for 60 years and it was nice we were all recognised for our loyalty,'' the 76-year-old Clare resident said.
"I turned 16 on a Saturday, sat a 12 question test on the Monday, passed and got my licence the same day – boy things have changed since then.
"The first car I drove was dad's Holden EJ Ute – now I drive a Mazda 3. It's amazing how much car technology has changed. Although I still need RAA's help – I had a call out for roadside assistance only a couple of years ago.''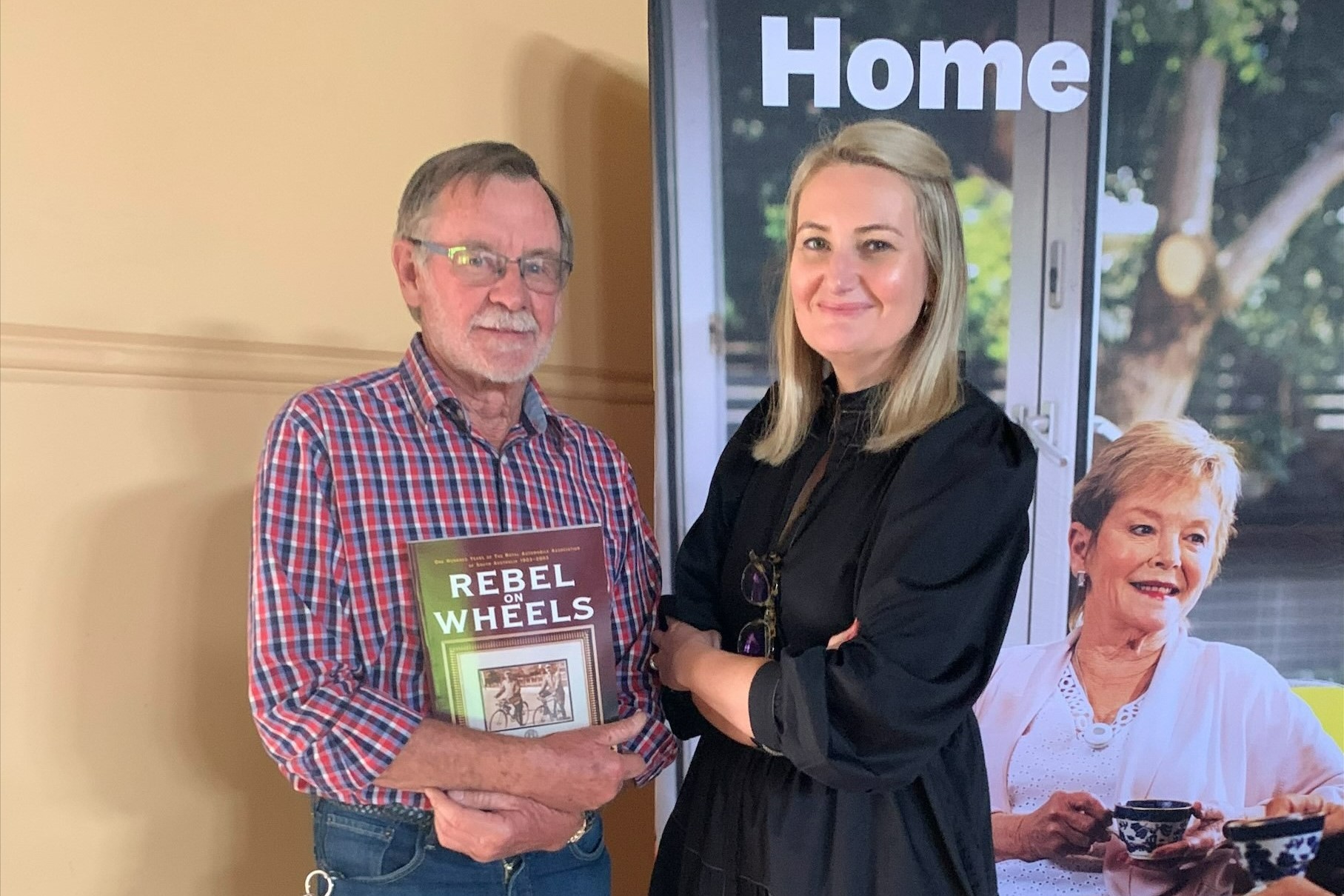 Mr Trengove met RAA's General Manager of Community and Corporate Affairs Emily Perry (pictured) at the event.
Ms Perry hosted afternoon tea for loyal Gold 50 members this week at Clare, Port Augusta and Whyalla.
"Gold 50 events provide us an opportunity to honour our most loyal members, receive their feedback about RAA, and enjoy afternoon tea together," Ms Perry said.
"The events also include a tailored RAA Gold 50 presentation that provides information on road safety, the history of the RAA, and the opportunity to find out more about the products and services that come with RAA membership."
Ms Perry said regional road safety was also high on the agenda during the trip, which included meeting key stakeholders as well as members about their concerns.
"Road safety and tackling the unacceptable road toll in regional South Australia is a top priority for RAA," Ms Perry said.
"Tragically, a greater proportion of people are losing their lives in regional areas, with 65 per cent of fatalities so far this year on country roads, well above the 58 per cent average ratio of the past five years. The most common fatal crash type in our regions this year have involved single vehicles running off the road, accounting for 67 per cent of lives lost on regional roads.
"We are always keen on feedback from our members and all other road users, and encourage them to alert us to any unsafe roads or intersection as part of our Risky Roads Campaign, which is open to nominations from now until December 3, by visiting www.raa.com.au/riskyroads.''