RAA signals warning as Gawler line reopens
RAA is reminding motorist to obey the road rules at level crossings as the electrified Gawler rail line opens for public transport trains first time since its closure in December 2020.
This Sunday marks the return of passenger train services on the Gawler line and RAA is warning drivers to be prepared for more level crossing activations.
Latest police records show 13,583 drivers were caught on fixed cameras speeding (8376) and running red lights (5207) at railway crossings in the five years between 2017 and 2021, resulting in $5.9m in fines.
Another 1984 motorists were pulled over by police for breaking road rules at level crossings, resulting in 1429 cautions and 555 fines worth $301,000 in the same period.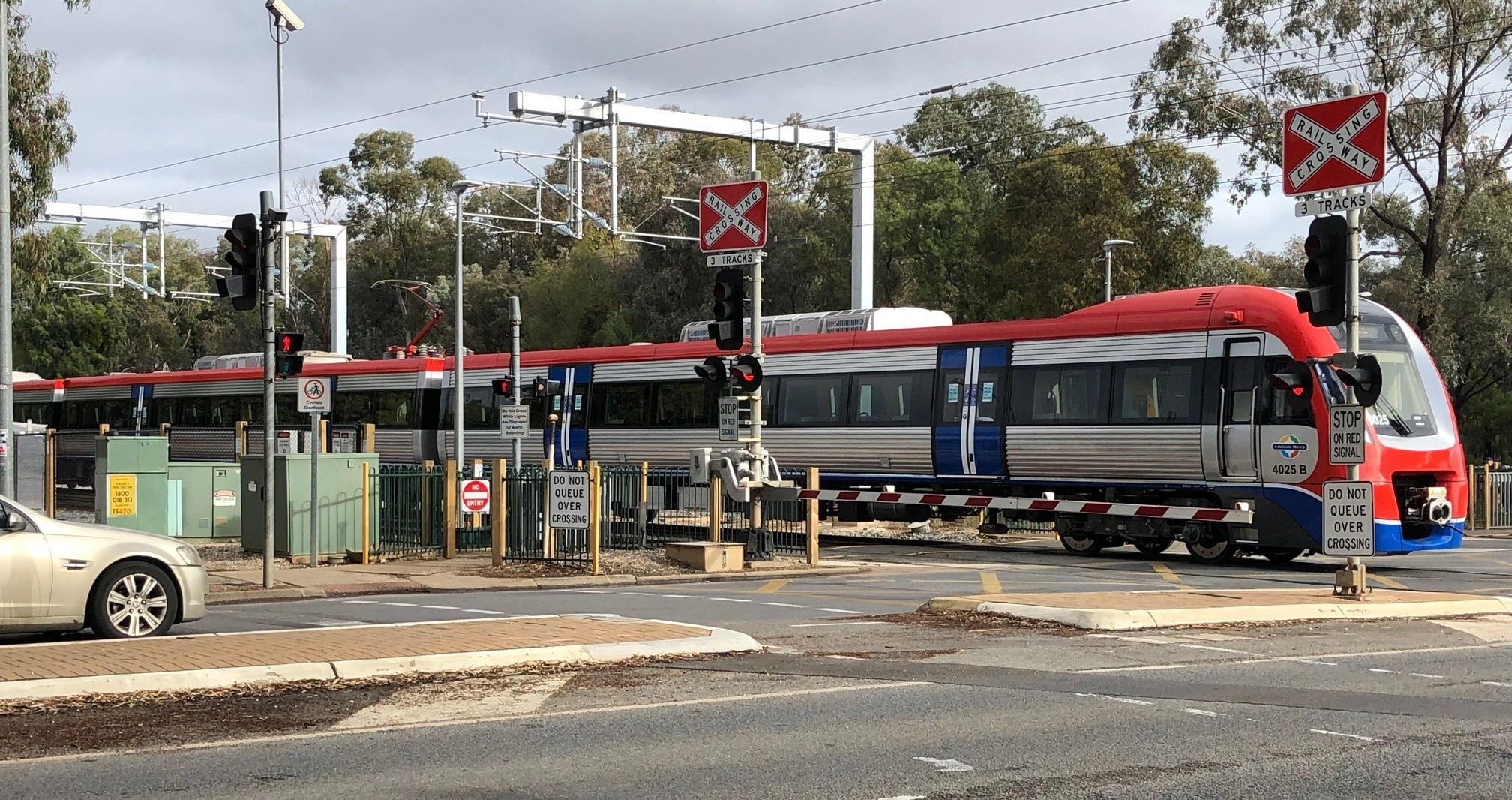 Pedestrians too have been caught behaving dangerously at level crossings, with 68 being cautioned and another 41 fined $3000 for offences including ignoring red pedestrian lights and crossing when a train is approaching.
RAA Senior Manager Safety and Infrastructure Charles Mountain warned drivers and pedestrians that trains cannot stop as quickly as motor vehicles and the risks of passing in front of a train could be catastrophic.
"While congestion and time delays at level crossing can be frustrating, motorists need to remain patient, and wait for the warning lights to stop flashing before they cross the tracks," he said.
"Drivers must also be aware there are often pedestrians around level crossings – especially near railway stations – and pay close attention to their movements.''
Mr Mountain is also calling on motorists heading out to holiday destination this long weekend to drive to the conditions, given the forecast wet weather across much of the state.
"Remember it takes a longer distance to brake in the wet, so keep a safe distance from the vehicle in front of you, and also plan regular rest breaks,'' he said.