SA's Riskiest Roads as voted by you
The results of our 2021 Risky Roads survey are in, and Main South Road between Aldinga and Sellicks Beach has been revealed as the most nominated.
Our Risky Roads survey gives motorists, cyclists and pedestrians the opportunity to nominate a road or intersection they believe needs repairs or major upgrades. We then use the findings to inform our road safety priorities and ongoing advocacy efforts.
This year's survey was completed by more than 2100 South Australian road users.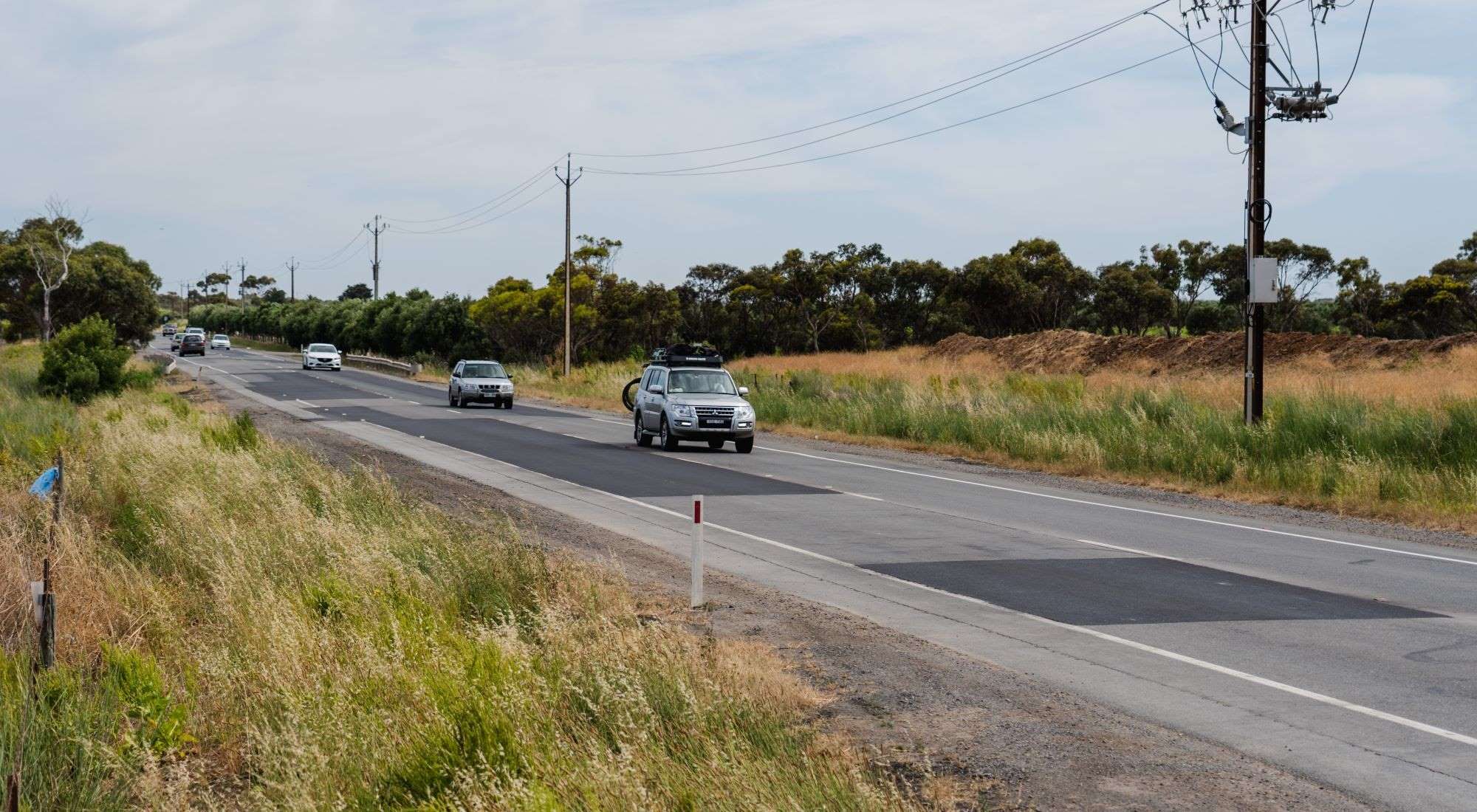 RAA Senior Manager Safety and Infrastructure Charles Mountain said the survey highlighted the need for ongoing maintenance of the state's road network.
"Regular road maintenance is as important as new infrastructure to reduce the risk to road users' safety,'' he said.
"RAA welcomed the investment on the network since the last survey in 2019 was held, in particular the more than $300 million dollars committed to infrastructure upgrades and maintenance on risky roads nominated that year.
"RAA will continue advocating for much-needed improvements to these roads – with some already earmarked for repairs or major upgrades."
SA's Top 10 Riskiest Roads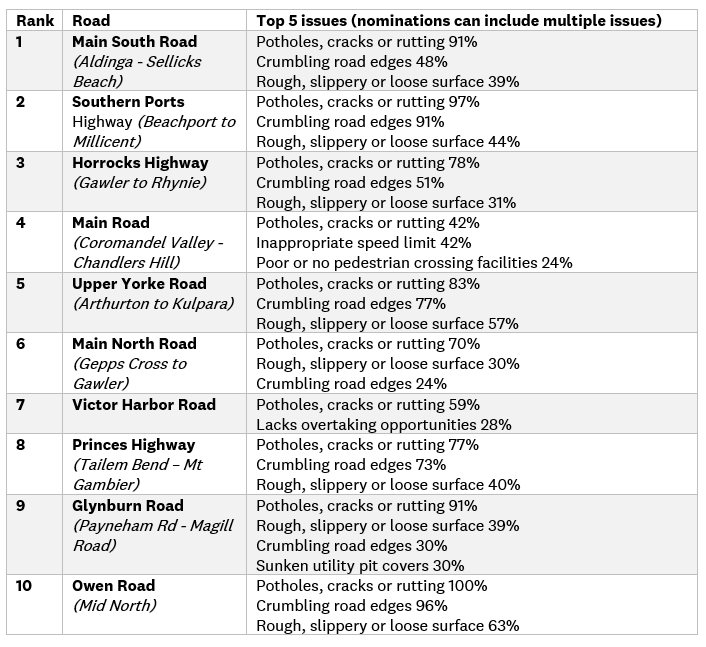 Poor road maintenance was the major cause for concern on virtually all of the nominated SA roads, with uneven surfaces, crumbling road edges, potholes and a lack of overtaking opportunities cited as key safety issues. One example of this was the disintegrating Owen Road between Hamley Bridge and Templers.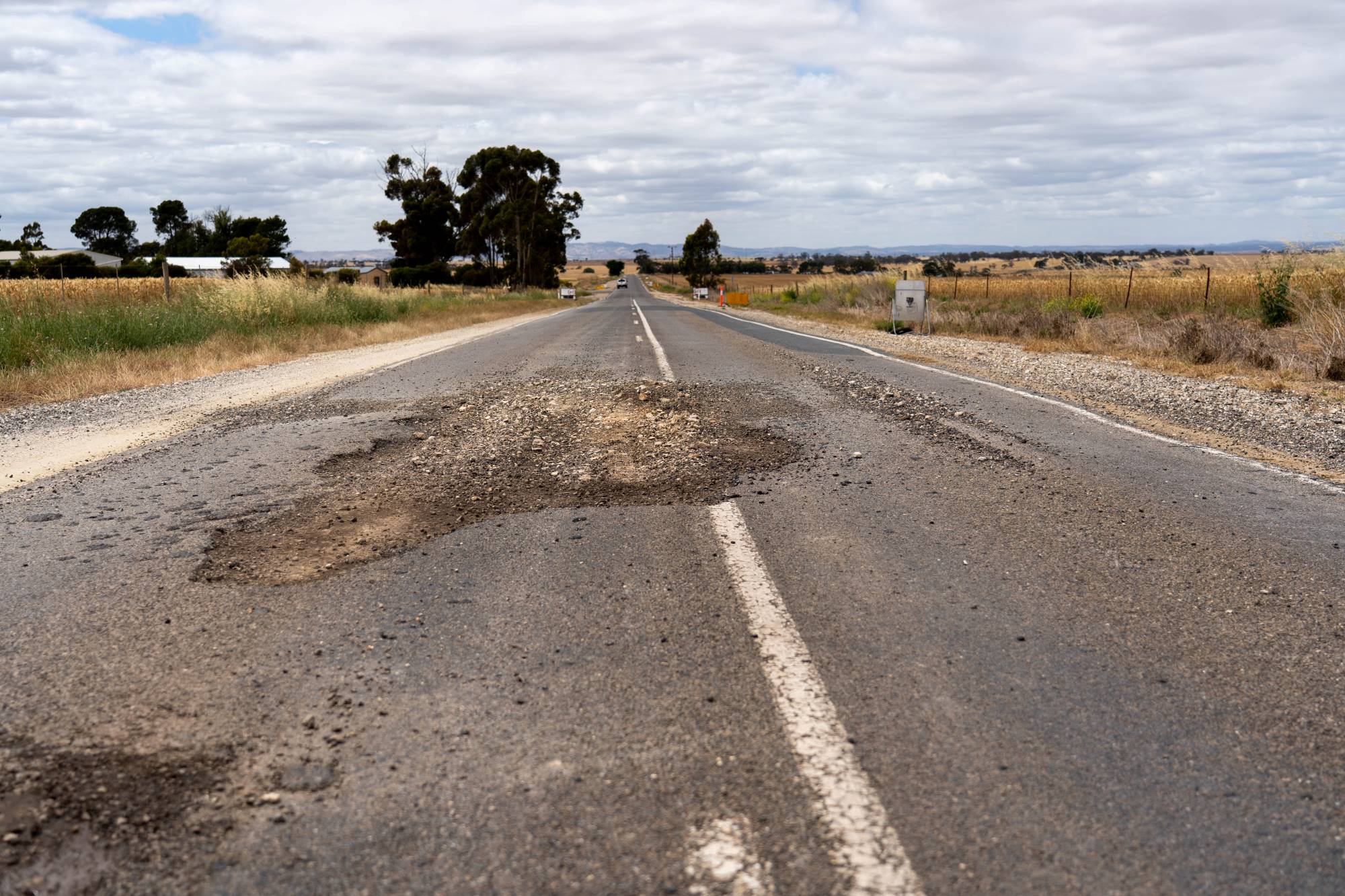 Learn more about all of RAA's road safety initiatives at raa.com.au/roadsafety.