Tasting Australia presented by RAA Travel launches for 2022
Tasting Australia presented by RAA Travel – South Australia's premier food and wine event – has kicked off for 2022.
The 10-day event, a feast for the senses and a celebration of everything our great state has to offer when it comes to food, wine and travel, was officially opened today with RAA General Manager Travel, Gina Norman, standing beside the new Creative Team and incoming Minister for Tourism Zoe Bettison MP to ring in the event.
With this year's program promising to be bigger and better than ever, Gina said she couldn't wait to enjoy some of the experiences the festival has to offer.
"The pandemic has taught us to appreciate our amazing home-grown talent – and this event does just that, as well as continuing to embrace talent from interstate and overseas," she said.
"I can't wait to enjoy some of the experiences alongside the thousands of South Australians who have already secured their tickets to some of the headline events."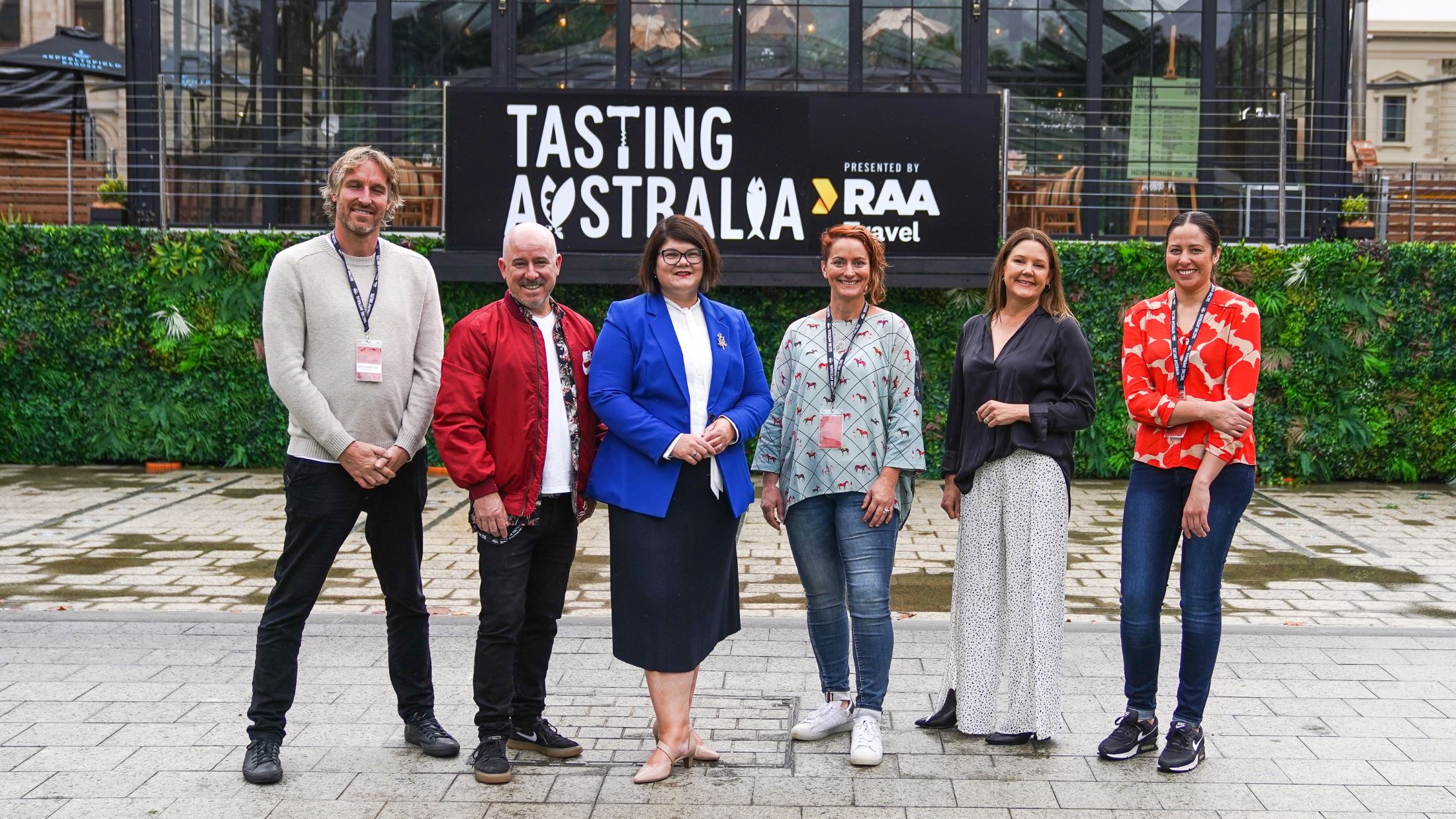 Tasting Australia presented by RAA Travel promotes both our city and our regions, an attribute that Gina says is unlike any other event.
"The tourism sector is critical when it comes to our State's economy in terms of both driving economic prosperity and employment opportunities," she said.
"No other event plays such an important role in both promoting our city and our regions and encouraging everyone to experience them."
"This event is truly one-of-a-kind."
As one of SA's oldest travel agencies, RAA recognises there is no time like the present to be encouraging more South Aussies to explore their own backyard.
"We're just thrilled to be involved in this world-class event again this year,' Gina said.
"And following what has been another challenging 12 months for our state, one thing that can't be doubted is the resilience and positivity of the people that make up our tourism and hospitality sectors.
"This event is really a tribute to those people."
To find out more about the experiences on offer at Tasting Australia presented by RAA Travel, visit https://travel.raa.com.au/inspiration/events-competitions/tasting-australia/