The latest State Budget will provide a boon to motorists
The latest State Budget, released today, will provide a boon for motorists struggling with the soaring cost of fuel and will also boost tourism and transport across the state.
We have long supported Real-Time Fuel Pricing – which provides motorists with information to find the cheapest prices near them.
That's why we welcomed the work of Consumer Affairs' Minister Andrea Michaels to secure $1.8m of funding in the budget to continue the Real-Time Fuel Pricing scheme for the next four years.
RAA Senior Manager of Safety and Infrastructure Charles Mountain said the decision to continue the scheme would prove popular with motorists.
"Since the two-year trial of the scheme began in March last year, it has provided crucial information to help motorists find the cheapest fuel prices and save money at the pump," he said.
"We will continue working with the government to progress the permanent establishment of this scheme."
We also welcomed a further raft of significant wins for our members and South Australia in the budget.
Our key priorities in our State Budget submission included improvements to road safety to reduce death and injuries, and investment in local tourism and transport networks to enhance the liveability of our communities.
We have long lobbied for improvements to the Horrocks Highway – which received an additional $50m upgrade funding boost in the budget.
We welcomed the Government's pre-budget announcements for a $200m tram crossing upgrade to reduce congestion on Marion Road, Cross Road, and Anzac Highway.
"The $45m boost to marketing SA as a tourism destination, and $1.6m funding of the Tourism Industry Council of South Australia to provide tourist business coaching and a program to encourage young people to consider a career in tourism are also welcomed,'' he said.
Mr Mountain said the SA community would also continue to reap the benefits of the ongoing investment in the maintenance of the road network.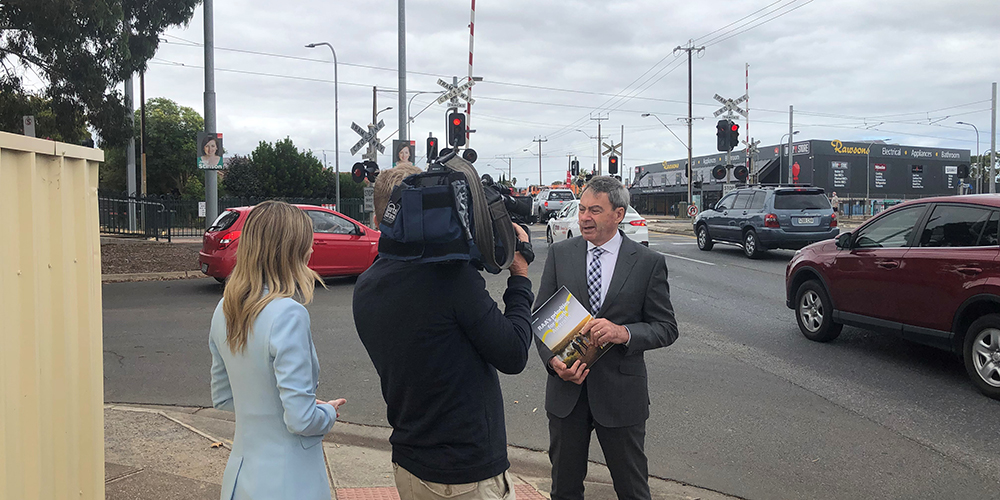 "We also welcome the Government's commitment to the $125m full duplication of Main South Road between Seaford and Sellicks Beach,'' he said.
"Road users would also be glad to see grade separation and road alignment at Aldinga Beach Road and Aldinga Road, along with overtaking lanes between Myponga and Cape Jervis.''
Mr Mountain said other budget highlights included the creation of a Border Commissioner to "smooth travel between SA and Victoria''.
"We also applaud the reintroduction of the vehicle registration concession for motorists living in remote areas such as Roxby Downs and Coober Pedy,'' he said.
Major announcements made in response to RAA advocacy efforts also included:
$30m over four years for a new dedicated express service fleet and depot for Mount Barker and the Adelaide Hills.
$20m over two years for upgrade of the state's outback road network
$5.2m to provide free unlimited public transport for seniors