Tourism industry shines bright at annual SA tourism awards
RAA Travel was a proud silver sponsor at the Tourism Industry Councils of South Australia's (TiCSA) night of nights last week.
The South Australian Tourism awards are an important opportunity to recognise and celebrate the excellence in tourism according to RAA Travel General Manager, Gina Norman.
"It was so wonderful to see so many people from the tourism sector to be able to come together and celebrate especially after a couple of tough years,'' she said.
"One thing that can't be doubted is the resilience and positivity of people that make up the tourism sector.''
TiCSA Chair, Eoin Loftus agrees.
"It cannot be mistaken that tourism has faced the toughest conditions and although COVID-19 has shown businesses unfathomable challenges, this year's Awards Program has proved the resilience and optimism of our industry."
"We are now shifting focus to advocating for and supporting industry recovery as the country shifts from managing the pandemic to opening the economy," said Mr Loftus.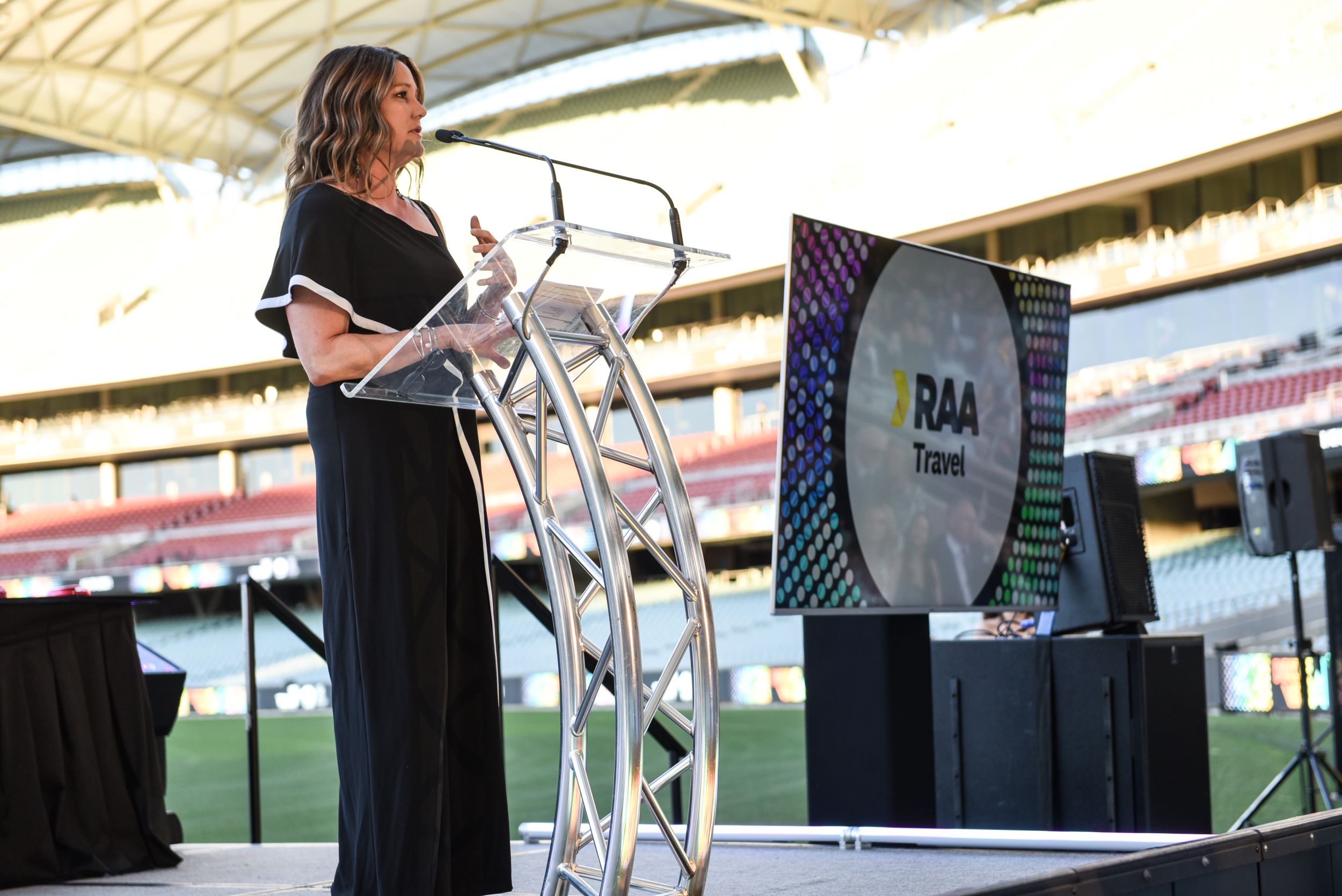 As part of RAA Travel's support, we presented three awards.
"I felt very proud to be able to announce three of the very worthy prize winners in the categories of Major Tour and Transport Operators, Unique Accommodation and 5 Start Luxury Accommodation," Ms Norman said.
Guests were greeted and assisted by RAA Travel brand ambassadors throughout the awards before letting their hair down at the RAA Travel Afterparty.
Some of the winners included our Member Benefits partners, the Adelaide Zoo/Monarto Zoo who had a successful night winning the Major Tourist Attractions Award and the Premier's Award for Service Excellence. RAA members enjoy discounts when booking tickets to these partners.
For the full list of winners click here.