Visual display highlights impact of road trauma
Heart symbols representing vulnerable road users who've lost their lives on SA roads in the past decade have been placed in Elder Park to launch this year's National Road Safety Week.
Printed with the message 'Gone but not forgotten', the impactful symbols represent the children, pedestrians, cyclists, young drivers, riders and regional residents who make up the vulnerable category of road users.
RAA joined with the State Government and SAPOL to highlight the impact of road trauma and ways to reduce it at a media conference on Sunday to launch the week.
"Sadly, State Government figures show young drivers and riders along with people living in regional and remote areas are over-represented in lives lost, which is one of the reasons why this year we are focusing on vulnerable road users," RAA's Road Safety Expert Charles Mountain said at Sunday's press conference.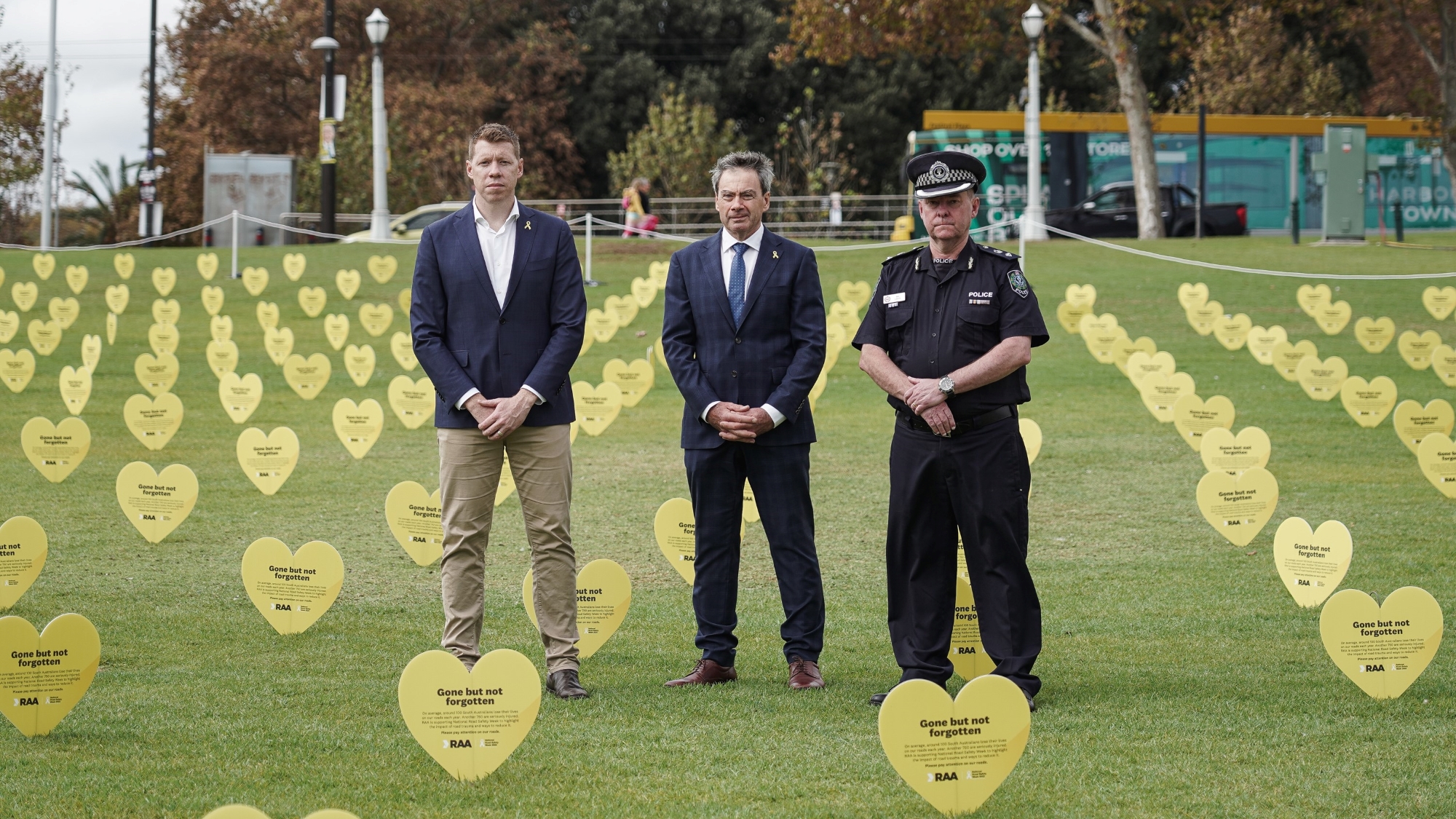 "RAA hopes these symbols – printed with the message Gone but not forgotten – will make people reflect on the physical as well as emotional toll of road trauma on victims, their friends and families and the broader community."
The number of lives lost on SA roads increased to 99 last year, from 93 the year before – while the number of people seriously injured also grew significantly from 759 to 883 in the same period.
But SAPOL has noted a reduction in serious injury crashes on SA roads this year, compared to the same time in 2021.
"We're pleased to see there has been a reduction in lives lost and serious injury crashes on SA roads this year, compared to the same time last year, but we must continue to educate drivers to ensure we continue this trend," Mr Mountain said.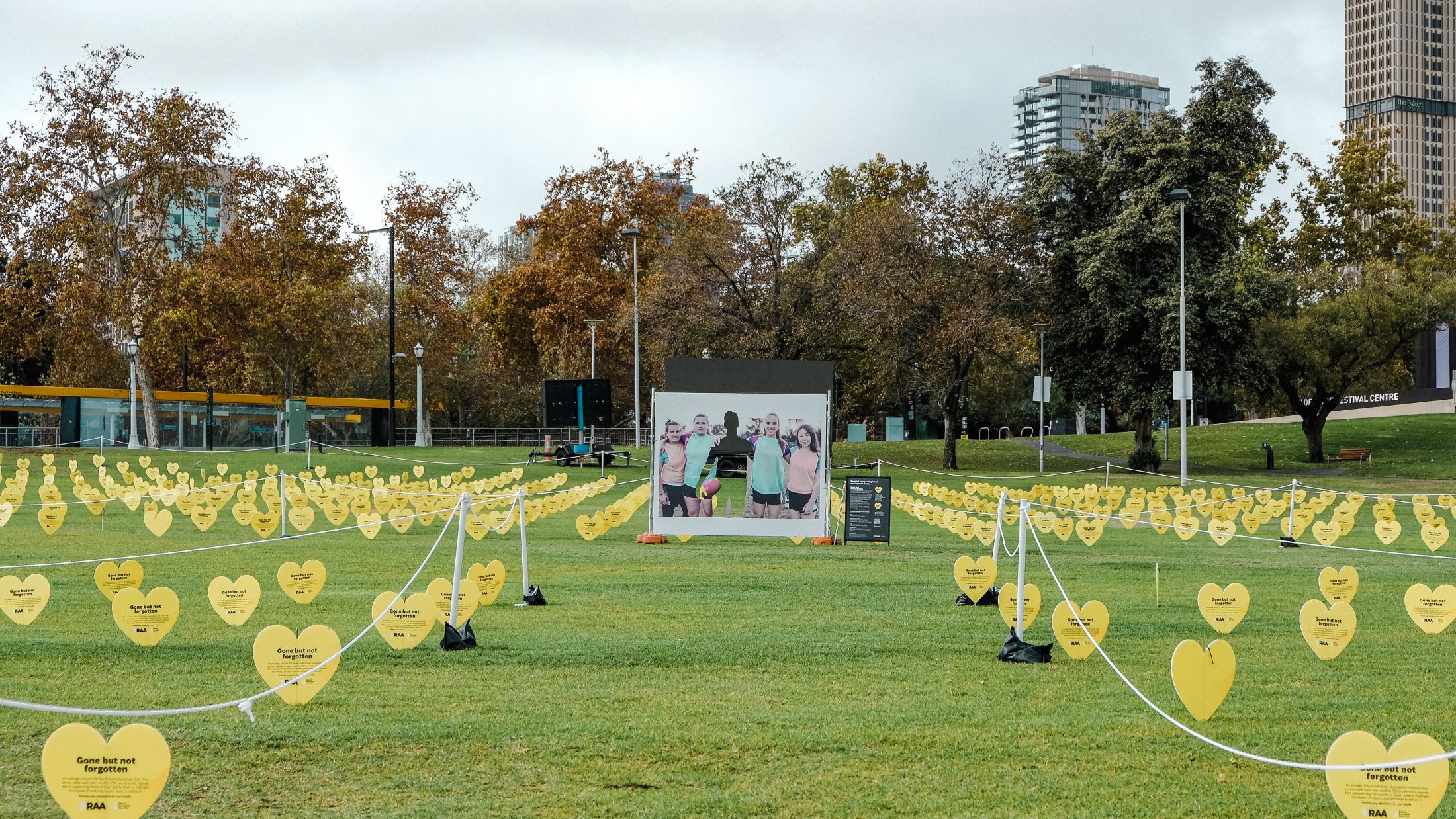 Regional towns will also be targeted with National Road Safety Week activations, raising awareness of the lives lost on regional roads and the significant impact road trauma has on regional communities.
"We'll be placing empty chairs at shops in Mount Gambier, Murray Bridge, Victor Harbour, Whyalla and Renmark to represent lives lost and essentially, the huge hole this leaves in the hearts of families and communities," Mr Mountain said.
National Road Safety Week is an annual initiative created by the Safer Australian Roads and Highways (SARAH) Group to honour those who have lost their lives or have been injured on Australia's roads.
To learn more about RAA's 2022 National Road Safety Week campaign, visit daily.raa.com.au/nrsw